It seems like one of the simplest things that everyone seems to ask about when there bike is leaking is how to fix the shifter oil seal.
So here's how to do it.
First you need some tools.
A ratchet with 10mm socket, larger 1/2 drive socket the size of the oil seal, and a long thin blade screwdriver.
You don't need to drain the oil to do this fix.
Ok so to the bike. Remove the shifter lever.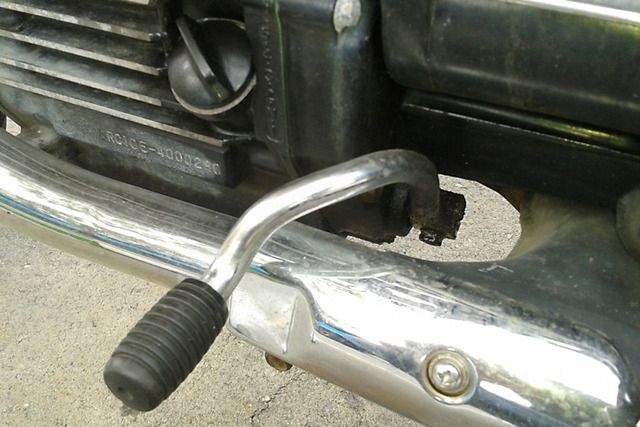 With the lever removed you can see the seal.
Then take the flathead screwdriver and slide it between the seal and the shifter lever. It doesn't have to go deep. Just an 1/8th or so. Some suggest to cover the shifter shaft with tape but it isn't needed. Lightly pry back on the screwdriver and the seal will come out easy.
Here is the replacement seal. The top one is the used one.
Then I smear a bit of oil on the seal for lubrication when pushing it back into the hole. Put the seal on the shifter shaft and place the large socket on behind it.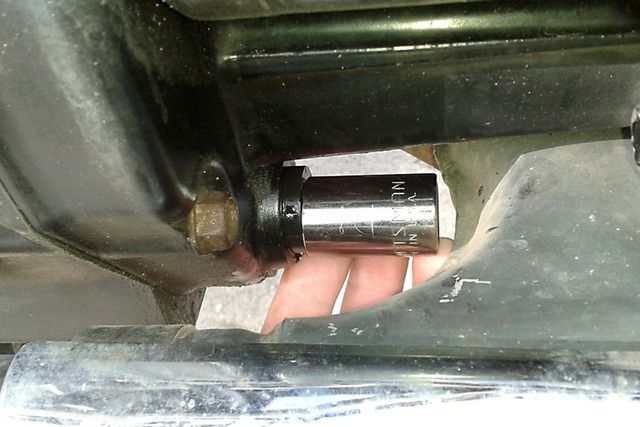 Then use the screwdriver or other type of prybar or lever to push the socket forward into place.
Once that's on it's time to put the shifter back on. One thing people tend to forget is that when assembling bikes on an assembly line there are always ways to make the finished product go together without test fitting or jigs. The Shifter lever has a alignment dot on it to get it into spot.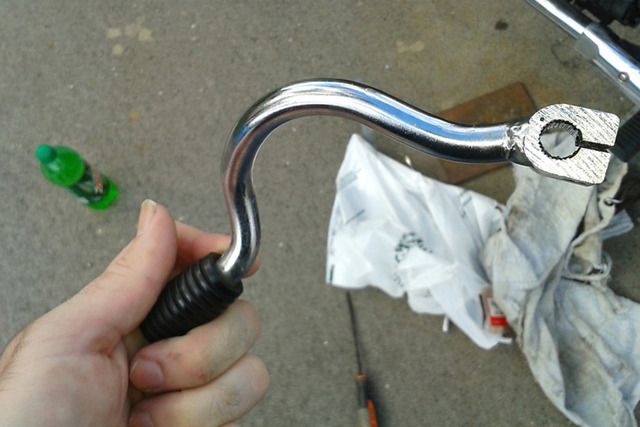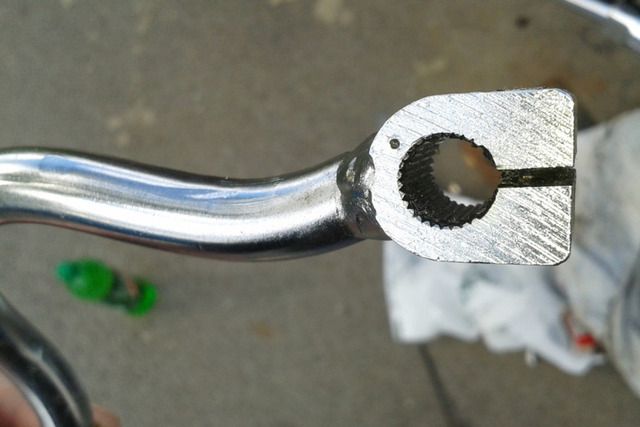 The shifter shaft also has a dot on it. Just align the two and put the bolt back in and you should be ready to go. Although this should work sometimes shifter levers get bent so moving up or down a tooth may be required. And when back together always dry shift the test fit before taking off. Once good go out and ride.