You can get a cheap 12v piezo buzzer from an electronics supplier or off Ebay.
http://tinyurl.com/6buumj
Note:The buzzer reduced the life of the old style bi-metallic flasher units so swapped to modern cheap LED ones and they don't care
http://www.ebay.co.uk/itm/3-Pin-12V-Ele ... 2ec1129ad7
Fit it in parallel across the spade connectors shown below.If it doesn't beep reverse the wires.I used some double sided tape to stick it inside the headlight Nacelle.
You can just pull off the spade connectors and jam the thin wires on when you push the spade connectors back on.No soldering required.
It uses no current to speak of and I've had them on my Cxs for four years.
This reminds you to cancel your indicators and is a great safety feature at stop lights as car drivers know you are there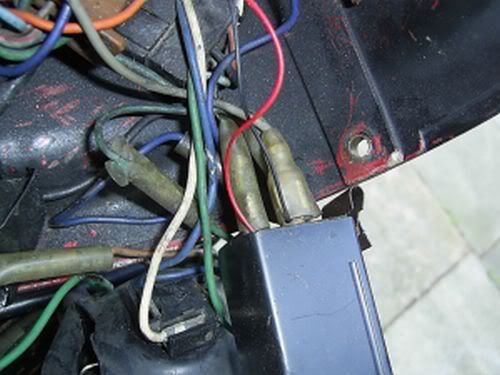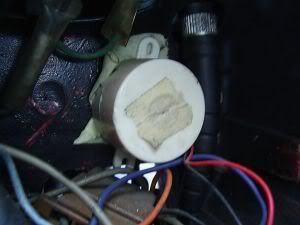 This is one of my small innovations that I'm quite proud of.Cheap,quick and easy and works .
The bit of tape on the hole is bacause this one was REALLY loud!!But then I may take it off as loud is good