i have had bikes for the last ten years or so, and have had hard tail choppers. harleys and others as well
but me and a mate are going to hungary in june and i wanted something for the trip. he has a couple of cx's and i fancied one. saw mine on ebay and had to have it.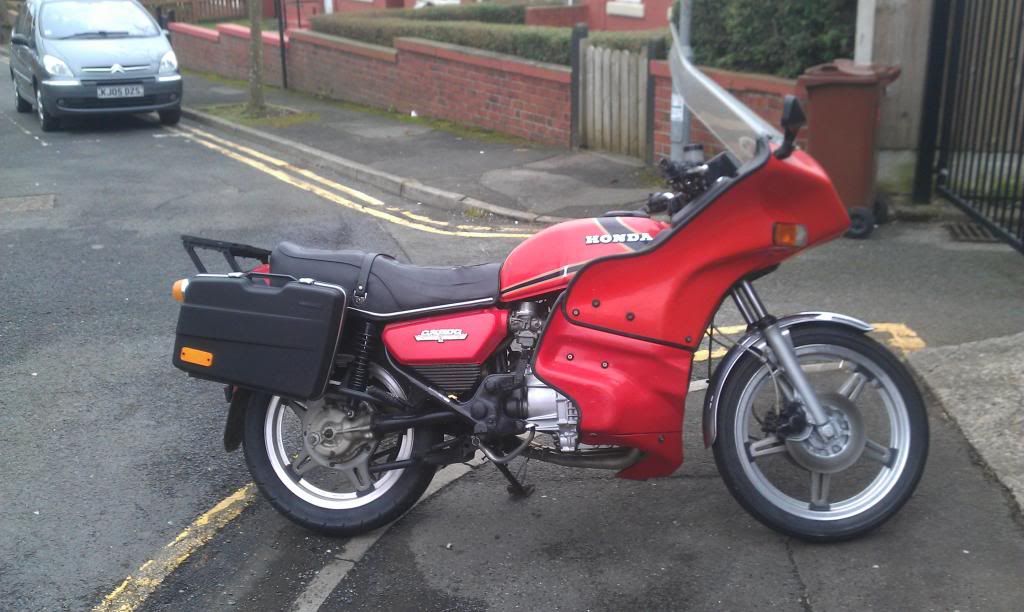 this is as i got my cx. complete with fairing and panniers. all for £340
needs a couple of bits doing to it. new speedo cable, and seat recovering, also needs a switch for the front brake lever, but having stripped and cleaned the master cylinder i have decided to replace the unit, got one off ebay for £20,
also want to do a couple of other bits. change the bars for some buckhorn type ones, maybe gl ones. as the one on there at the min are a tad to low and narrow for me and also catch on the fairing at full lock.
i also want to install a cig lighter socket in one of the pockets on the front fairing so i can mount my sat nav for the euro trip.
other than that there is not alot else i want or need to do to it. apart from ride it..